Sleep.
We can't live without it and most of us aren't getting enough of it. If you're in recovery or fighting addiction, you're also at a disadvantage because your body is likely not hitting peak sleep.
Sleep contributes to a world of health benefits for you both physically and mentally. In fact, sleep, along with food and water, is something you just can't possibly live without. But, how many people are really getting it right?
Introducing…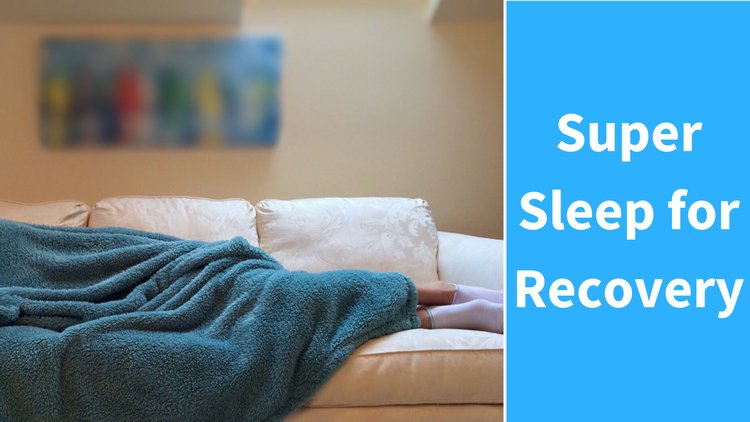 Super Sleep for Recovery is a brand new course that we developed to help YOU get the best possible sleep you can. The course is broken down into 12 lectures that specifically address the most important areas of sleep:
Lecture 1 – Overview
Lecture 2 – Why Sleep is Important During Recovery
Lecture 3 – How much sleep are you getting now?
Lecture 4 – How much sleep should you be getting?
Lecture 5 – Signs You're not getting Enough Sleep
Lecture 6 – Not All Sleep is Created Equal
Lecture 7 – Health Benefits and Risks of Sleeping Too Much, Too Little, and the Right Amount
Lecture 8 – How to Get a Better Night's Sleep
Lecture 9 – Are Sleep Aids Okay? Short Answer: No
Lecture 10 – When to Call Your Doctor
Lecture 11 – Course Recap
Each lecture was built with specific, actionable steps for you to take in order to truly make a positive impact in your sleep habits, quality and effectiveness.
Sobriety Success members get access to this course at no additional charge which brings our current course offering to 10 courses. We're really excited about this new course launch and hope to see you engaging with the content. (note: if you aren't a member yet, you can take a fully-featured 7 day trial for just $1. Click here to get started)
New Mental Health Referrals
We're also incredibly excited to announce the launch of another new feature in the Sobriety Success member platform – Mental Health Referrals. One of the things we knew early on with Live Rehab was that we couldn't be all things mental health to all people. But, people kept asking us for help and referrals outside of the addiction work we were already doing.
The new Mental Health Referrals section of the Sobriety Success platform includes hand-picked and verified referrals you can reach out to in your daily life when or if you're struggling. We decided to break the referrals down into the following areas:
Abuse
Stress
Sadness
Eating
LGBTQ+
Grief
Suicide
Crisis
Our goal is to provide access to the referrals you need, when you need them. We'll be adding more referrals as time goes on too.
Thanks for checking out this update from the team here at Live Rehab.