I was walking down the canal today and couldn't help but notice this amazing piece of graffiti art which was posted on the wall: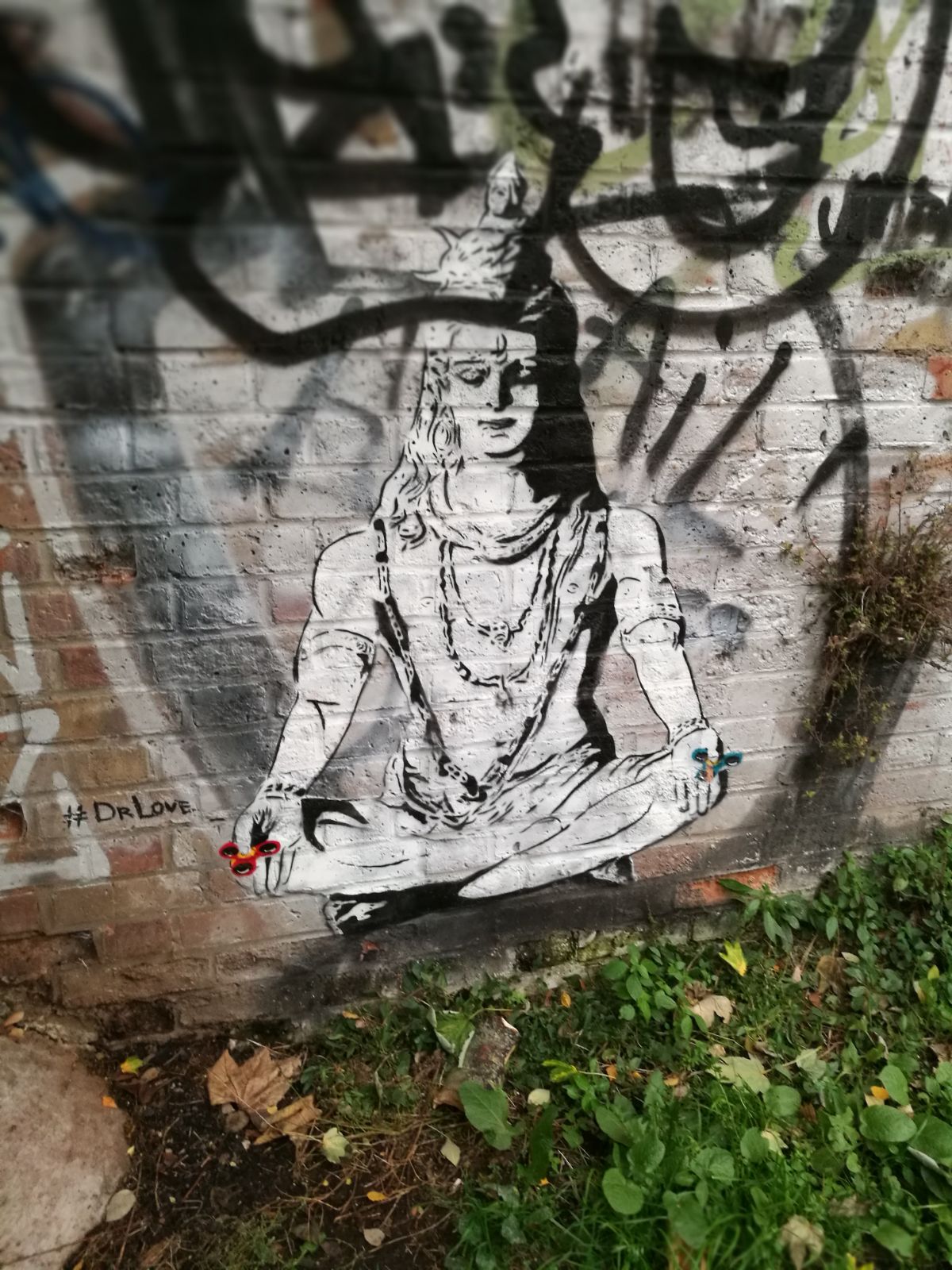 There is often new pieces of art and interesting pieces along my daily walks but this one specifically struck me. If you look closely you can see that the Buddha type figure has fidget spinners!
Importance of Levity for Addicts
Even in our darkest times, days and life events I think it is important to find some levity around the world you find yourself living in. Often times I've recommended comedies or easy to watch movies but I'm also keenly aware that they often include triggers so be careful.
Finding ways to keep context around you by experiencing nature has always been my go to for this kind of thing. But, find whatever works for you. Explore that, make it something that you can call your own. Your rehab and recovery doesn't always have to be 100% serious all of the time.
You always want to be focused on remaining healthy during recovery and we recently published a video with the top 5 mistakes most addicts make that you might like:
We've still got some discount slots available for our Break Free from your Opioid Addiction Course (only $20 – normally $50) so click here if you want to enroll. Opioid addiction has become an important discussion point here at Live Rehab because of the sheer volume of people we're dealing with.
People are finding themselves caught up in the pharmaceutical web which designed with only one thing in mind: profit. Anyway, enough with the serious stuff. After all, us addicts deserve a laugh right?
Don't forget to keep your recovery in focus but look for ways to crack a smile every now and again. It will do your mental headspace good.
Cheers
Nick