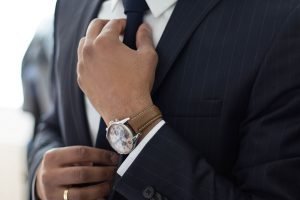 The following post is a guest article from our friend Eva Benoit – Life Coach and Author of The 30-Day Plan for Ending Bad Habits and Improving Overall Health (Fall 2018) EvaBenoit.com.
Millions of Americans suffer with a substance addiction every year, and many of them not only battle the addiction itself and everything that comes with it, they must also cope with the stigma attached to drug and alcohol abuse. This stigma can lead to problems within relationships, issues at school or at work, and can even affect their entire careers.
There are some ways, however, that you can seek help for an addiction without it negatively affecting your career. As a professional, the thought of having to start all over after putting in years of time and effort to get to where you are is likely stressful, so the first thing to do is remember that you have rights. While there are varying rules regarding substance addiction and the workplace, an employer cannot discriminate against you for seeking help. Knowing what your rights are will help you stay motivated and give you peace of mind.
Here are a few tips on how to seek help for an addiction without losing the career you've worked so hard for.
Know the Signs
Knowing the signs of addiction is half the battle when it comes to getting healthy. Many drugs cause similar reactions in people, and addiction looks similar in many individuals who are battling a problem. The physical effects can include slow reaction time, enlarged pupils, disorientation, confusion, and dry mouth, among others. If you find that you are abusing drugs or alcohol every day or don't feel like you can get through a period of stress without it, you might have an addiction problem.
Do Your Research

 
Once you've made the decision to seek help, it's imperative that you do some research to find out all you can about the types of treatment available to you. Look for support groups, counselors, and doctors who will help you figure out the right path for your needs. Having a clear history of your attempts to get sober will likely help down the line.

Know Your Rights
Many courts in the U.S. have agreed that suffering from an addiction problem can be recognized as a "disability," which grants you certain rights in the workplace. This means that your employer can't refuse you time off to seek treatment, in most cases, and an employer can't refuse you a job simply because you have a past history of substance abuse. As long as you are not engaging in illegal activity involving substances, you have rights. Get familiar with them.
Talk to Your Boss
Fighting an addiction can come with feelings of shame or guilt for many people. This is a normal reaction, but it's important to know that you needn't feel ashamed when it comes to talking to your employer. As long as your drug use hasn't affected your job performance, there's no reason why they wouldn't be supportive of your decision to seek help. You don't have to give specific details, either, as there are laws protecting your privacy. However, being honest about your goals is a must. Talk to your boss about your plans and figure out a return-to-work date if you'll need to take time off.
Seeking help for an addiction is a major step, and it can feel overwhelming if you're not prepared. Do some research to find out how best to move forward, and talk to your friends and loved ones about how they might help you on your journey. Having support during this difficult time is essential.