Podcast: Play in new window | Download
Subscribe: Apple Podcasts | RSS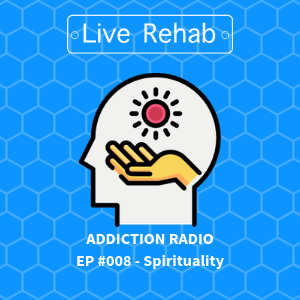 But I'm not spiritual…
And, I'm DEFINITELY not religious…
It's a phrase we hear all the time from people who are dealing with addiction. You see, most people check out programs they've heard about before that have been around a long time. These programs tout a specific approach to recovery that basically forces you to be religious.
Which brings us to the problem…
Not everyone considers themselves religous. In fact, according to a study printed in The Guardian, almost 50% of people in the UK consider themselves non-believers.
So, what does that mean for people who need help with their sobriety and recovery?
It's a solid question and you'll be relieved to know that there IS an answer…
Listen to the podcast to hear our take on the subject.
A message from Live Rehab:
Are you looking for online rehab or alternatives to AA or NA?
Here at Live Rehab, our online drug and alcohol courses help people obtain sobriety without having to leave their homes.
Does rehab really work?
For some people, traditional rehab does work but it's clear that the option is not for everyone. This is why we have created rehab alternatives. Taking courses online means you have the flexibility to work on your sobriety on your own time.
Visit liverehab.com/pricing for more information.